Back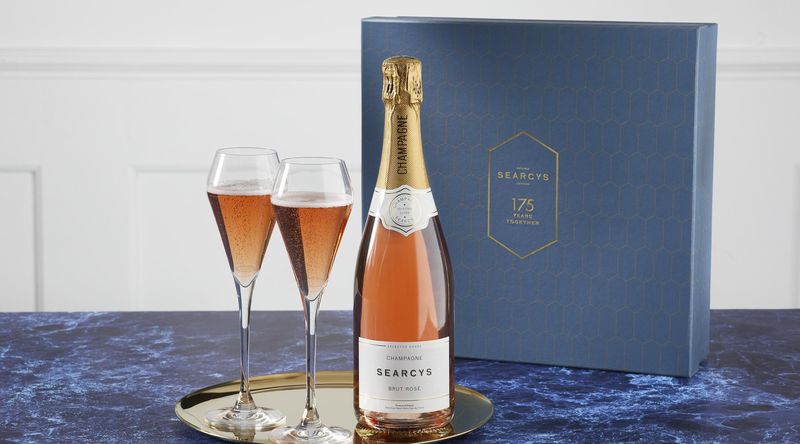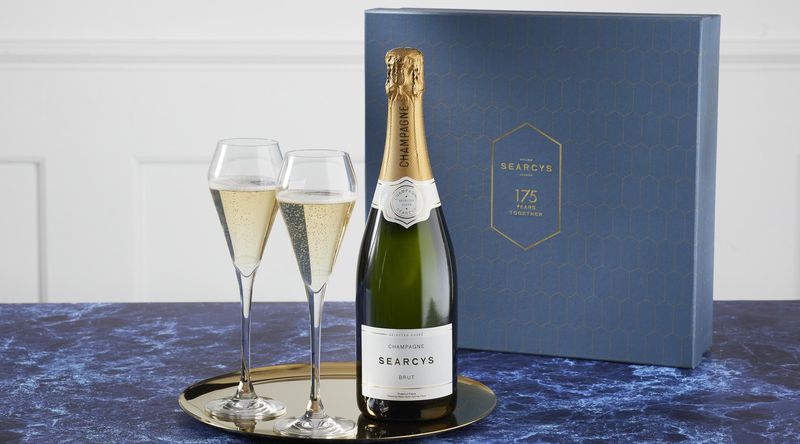 Searcys Selected Cuvée Rosé Champagne and Flute Gift Set
Choose between Searcys Selected Cuvée, Brut, or Rosé Champagne for your Searcys Champagne Gift Set. Since they've become household names at Searcys' Champagne Bars, you can now toast with a set of our famous glass flutes, gently rounded for the best flavour and bubbles.
Personalised greetings accompany each gift set, making it the perfect present.
Searcys Champagne Tasting notes
Our Selected Cuvées were crafted by Champagne experts and chef de caves to guarantee that every sip is crisp and smooth. The Brut is a beautiful and delicious pour, with scents of peach, plum and citrus overtones. While strawberry, raspberry, and redcurrant flavours are prominent in the Rosé, the latter is a blend of red fruit flavours. It is soft and creamy, with a lengthy and sophisticated finish.
History
Our own label Champagne was initially released in 1893, Since then, over 2,000 glasses of Searcys Selected Cuvées are poured each month in Searcys restaurant and bars.
Packaging and delivery
When you checkout, you'll be able to choose from the following delivery methods.
Free Parcelforce Delivery on orders over £50

Free

Free Delivery on orders over £90

Free

Standard Delivery

£5.00