Back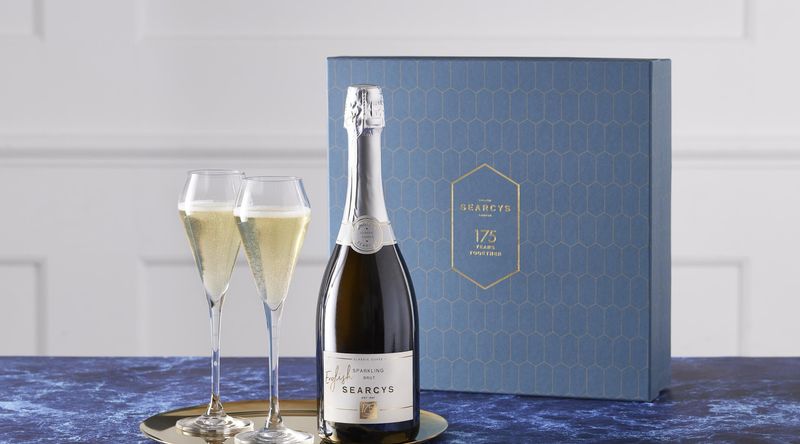 Searcys English Sparkling Wine and Flute Gift Set
Celebrate in style with Searcys English Sparkling Wine, crafted in collaboration with the award-winning Greyfriars Vineyard.

This wine is the perfect pairing for a celebration, and with this gift set, you'll be able to enjoy those bubbles in style with two of our signature Champagne Flutes. Each bottle of Searcys English Sparkling Wine is hand-packed and delivered, complete with your personal message for the ultimate gift.

This elegant sparkling wine is produced using grapes grown on the sunny south-facing chalk slopes of the Hog's Back at Puttenham. The grape varieties are Chardonnay, Pinot Noir and Pinot Meunier—the classic blend used in Champagne. The grapes are handpicked and aged in cellars for over four years using the traditional method.

Free delivery on orders over £90.
Packaging and delivery
When you checkout, you'll be able to choose from the following delivery methods.
Free Parcelforce Delivery on orders over £50

Free

Free Delivery on orders over £90

Free

Standard Delivery

£5.00