Back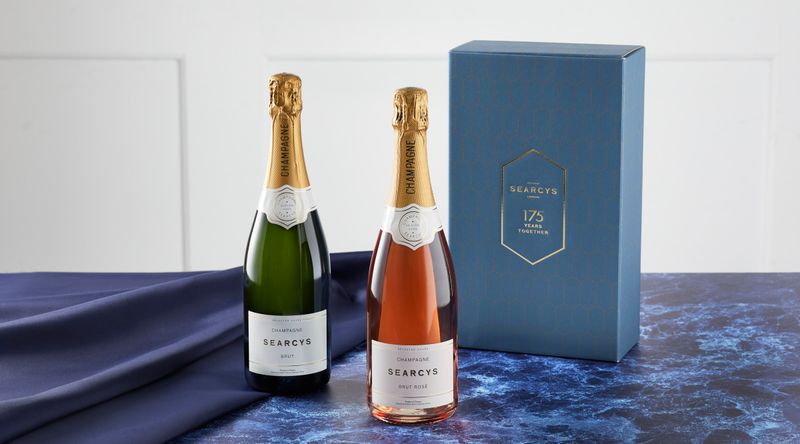 Searcys Selected Cuvée Brut and Rosé Champagne Delivery: Mixed Cases
Signature Champagne
We pride ourselves in being experts in all things fizz, and for the first time, you can bring a touch of Searcys home. Each bottle is hand-packed and delivered, complete with a personal message for the perfect gift.
Tasting notes
Searcys Selected Cuvées have been expertly developed by Champagne specialists and chef de cave to ensure a crisp and smooth taste in every sip. The Rosé encompasses a mix of red fruits flavours with strawberry, raspberry and redcurrant. The texture is soft and creamy, followed by a long and complex finish, whilst the Brut white encompasses aromas of peach and plum with notes of citrus, for an elegant and fruity pour.
History
Champagne is rooted in Searcys history, dating back to 1893 when our own label Champagne was first introduced. Moving to 21st century, Searcys Selected Cuvées are now served in every Searcys restaurant and bar, with over 2,000 glasses poured each month.
Packaging and delivery
When you checkout, you'll be able to choose from the following delivery methods.
Free Parcelforce Delivery on orders over £50

Free

Free Delivery on orders over £74

Free

Standard Delivery

£5.00