Back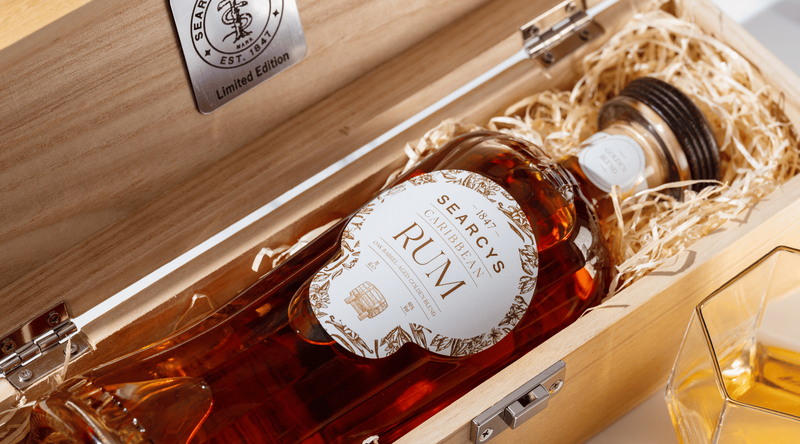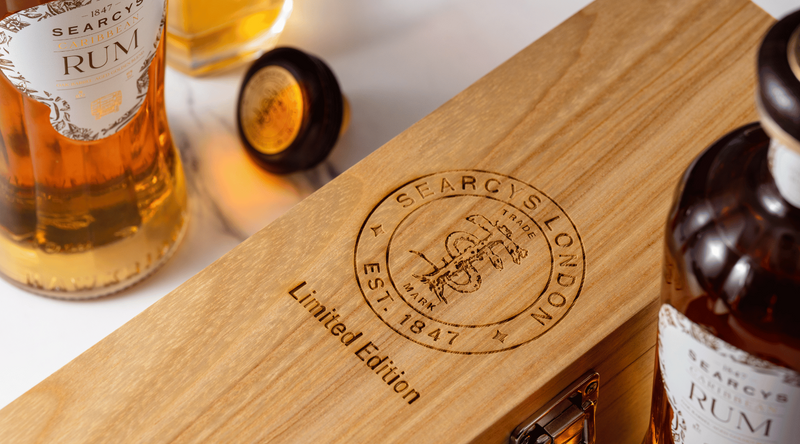 LIMITED-EDITION
Limited-Edition Searcys Rum
70cl 40% Vol
At Searcys we have taken pride in the creativity and artistry of our food and drink for over 175 years - we do whatever it takes to make sure that every bite and every sip is just so. That's why our Rum is the result of a true Caribbean odyssey. Our golden blend is derived from three meticulously selected rums, emanating from Venezuela, Trinidad and The Dominican Republic.
The rich flavour comes from the finest sugar cane and molasses that the Caribbean has to offer, matured for five years and finished in bourbon oak casks, then blended to create this warming masterpiece, made by Hawkridge Distillers, especially for Searcys. Orange, vanilla and tobacco notes give way to a sweet and nutty finish. Best served on the rocks or mixed in your favourite cocktails.
Encased within a bespoke, limited-edition presentation box, of only 200 in existence and accompanied by a note of authentication, Searcys Rum transforms into an exquisite keepsake.
£95.00
only 200 in existence
Packaging and delivery
When you checkout, you'll be able to choose from the following delivery methods.
Free Parcelforce Delivery on orders over £50

Free

Free Delivery on orders over £90

Free

Standard Delivery

£5.00